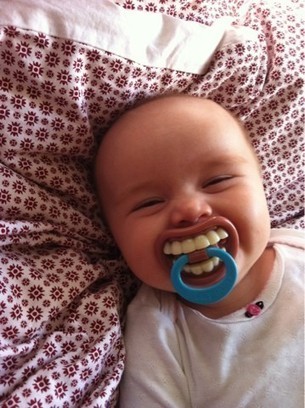 LOL
Games Being Played At The Moment…
Dad I need to buy a pig for my phone
You can get rock on fire
Music can be in 3D all dough you hear it
I am scared of hands
An amount of water can make a huge amount of rain
What type of feet should i wear?
zebra look like a hand to you?
A POEM
 I LIKE MY FEET
I like my feet, they smell of meat
I like the beat, when i walk on my feet,
They know the way, everyday
And they like they bay in May
!!!!!!!!!!!!!!!!!!!!!!!!!!!!!!!!!!!!!!!!!!!!!!!!!!!!!!!!!!!!!!!!!!!!!!!!!!!!!!!!!!!!!!!!!!!!!!!!!!!!!!!!!!!!!!!!
IM SORRY THAT I DIDN'T DO MY WEBSITE THIS WEEK.
I DIDN'T DO IT BECAUSE I WAS ON A VICATOIN ON CRUSE WITH MY FAMILY
FROM TOMORROW I WILL COMPLETE DOING MY WEBSITE
!!!!!!!!!!!!!!!!!!!!!!!!!!!!!!!!!!!!!!!!!!!!!!!!!!!!!!!!!!!!!!!!!!!!!!!!!!!!!!!!!!!!!!!!!!!!!!!!!!!!!!!!!!!!!!!!!!!!
MORE FUNNY PHOTOS AND
MORE FUNNY PHOTOS
Funny Dog Caught itself on fire : Holly Crap !!! – Dog
Funny Dog – Man : How do i look? – Dogman
Funny  dog bat or bat dog : I challenge BatMan ! – Bat Dog
Funny Superhero Dogs:  Its a crap to wear underwear over pants – Dogs
Funny Smiling Dog:  Wanna make it the model of your toothpaste brand ?
Funny Dog Ass
Funny Smart Dog: Yoo Baby !
Funny Dog Toupee
Funny Terminator Dog : Surely it will be starring the Terminator 5!
Funny Dog : My 2nd girl friend left me too! Love sucks!!! – Dog
THIS SUMMER FILMS
MIB 3
THE LORAX
GO DOWN AND YOU WILL FIND THINGS YOU LIKE 
MY 2ND COUSIN DRAWING THE AMAZING SPIDERMAN
HE COMES FROM AMERICA
"Amazing Spiderman" Mega Blaster Web 
The Amazing Spider-Man 2012 Web Shooter 
MY ROOM
 THE AMAZING SPIDERMAN
ANDREW GARFIELD IS THE AMAZING SPIDERMAN
The Amazing Spider-Man
The Amazing Spiderman is a 2012 American superhero film directed by Marc Webb, based on the Marvel Comics character Spider-Man. It is a reboot of the Spider-Man film franchise, portraying the character's origin story and his development into a superhero while still a high school student.
The film stars Andrew Garfield in the title role, with Emma Stone as Gwen Stacy and Rhys Ifans as Dr. Curt Connors.
Development of the film began with the cancellation of Spider-Man 4 in 2010, ending director Sam Raimi's Spider-Man film series that had starred Tobey Maguire, Kirsten Dunst, and James Franco. Opting to reboot the franchise with the same production team, Sony Pictures Entertainment announced a July 2012 release date for The Amazing Spider-Man. James Vanderbilt was hired to write the script while Alvin Sargent and Steve Kloves helped fine-tune it.
Pre-production involved auditioning many actors for the roles of Peter Parker and Gwen Stacy, resulting in the casting of Garfield and Stone. Using Red Digital Cinema Camera Company's RED Epic camera, principal photography started in December 2010 in Los Angeles before moving to New York City. The film entered post-production in April 2011 with the film being shot in 3D with 3ality Technica and with James Horner contributing to the film score
ITALIA IS THE BEST TEAM
NEW FILM NAMED THE AMAZING SPIDER-MAN
TV Spot 
THIS MITE BE A LITTLE FOR BABY'S BUT ITS REALLY COOL . IF YOU THINK THAT THE FILM IS FOR BABY'S THAN SEE THIS VIEDO.    
 MY FOOTBALL TEAM
ME AND MY TWIN BROTHER JAKE
BIGGEST CHEAT IN FOOTBALL SOCCER
BIGGEST CHEAT IN FOOTBALL SOCCER
Spiderman costume replica suit making long movie half part version
Spider Man 3 Full Movie No Parts SaveYouTube com
Spider-Man 2 Full Movie (No Parts)

Ultimate Avengers 2006 Full Movie
Letters To God 1
Letters To God 2



(AD) Getting home is going to be a circus!

Get the inside scoop on all your favorite stars right here!

Get daily prizes when you team up with the Power Rangers! Play Monkey Quest.

(AD) The brand new movie is now available on iT
Images of Movie of the Week new
films of your choice
You all Know the famous big time rush right ?
Dad I need to buy a pig for my phone
You can get rock on fire
`
An improved artificial intelligence system named Pro Player Intelligence aims to make AI-controlled players react to the skills and capabilities of other players with appropriate actions.
Those shoes are like mine, the yellow one.


Ultimate Team
Ultimate Team is a free, online mode in which you purchase 'packs' consisting of players, contracts(in order to play the players in online matches, representative of real life), injury healing and more.
you can play online with your friends.